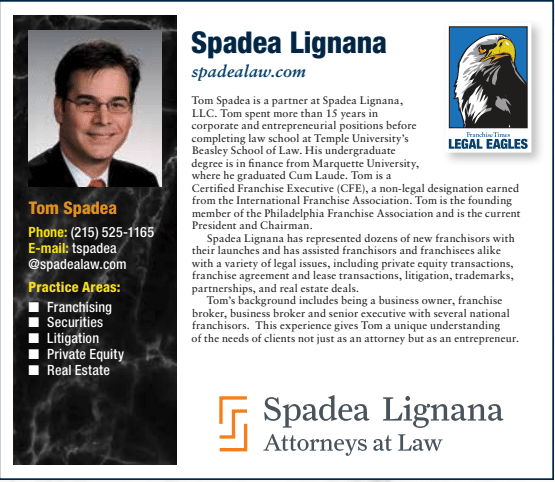 Tom Spadea was named one of the top 2018 Franchise Legal Players by 1851. This is the second year in a row that Tom has been named a Legal Player.
During Tom's interview, Tom stressed the importance of choosing a franchise attorney who listens to their clients to find out what their goals are. He also noted that the best part of his work is seeing a franchisee create wealth and independence. Click here to read the full interview.
Tom was also recognized by Franchise Times as a 2018 Legal Eagle, which is an honor he received last year as well.
According to Franchise Times, "These attorneys live and breathe franchising. And that's important—ask any of them. They will tell you experience in the franchise sector is of the utmost importance."